FLAGSHIP CUBE BIKES NOW AVAILABLE AT LES'S CYCLES!
LES'S CYCLES
365 LONG ROAD, CANVEY ISLAND, ESSEX, SS8 0JQ
TEL: 01268 695 877
Mon - Sat: 9:00am - 6:00pm
Sunday: 10:00am - 4:00pm
Contact Us
You can trust Les's Cycles! We have dozens of 5-star reviews on Trustpilot, Google, Cycle to Work Schemes & More!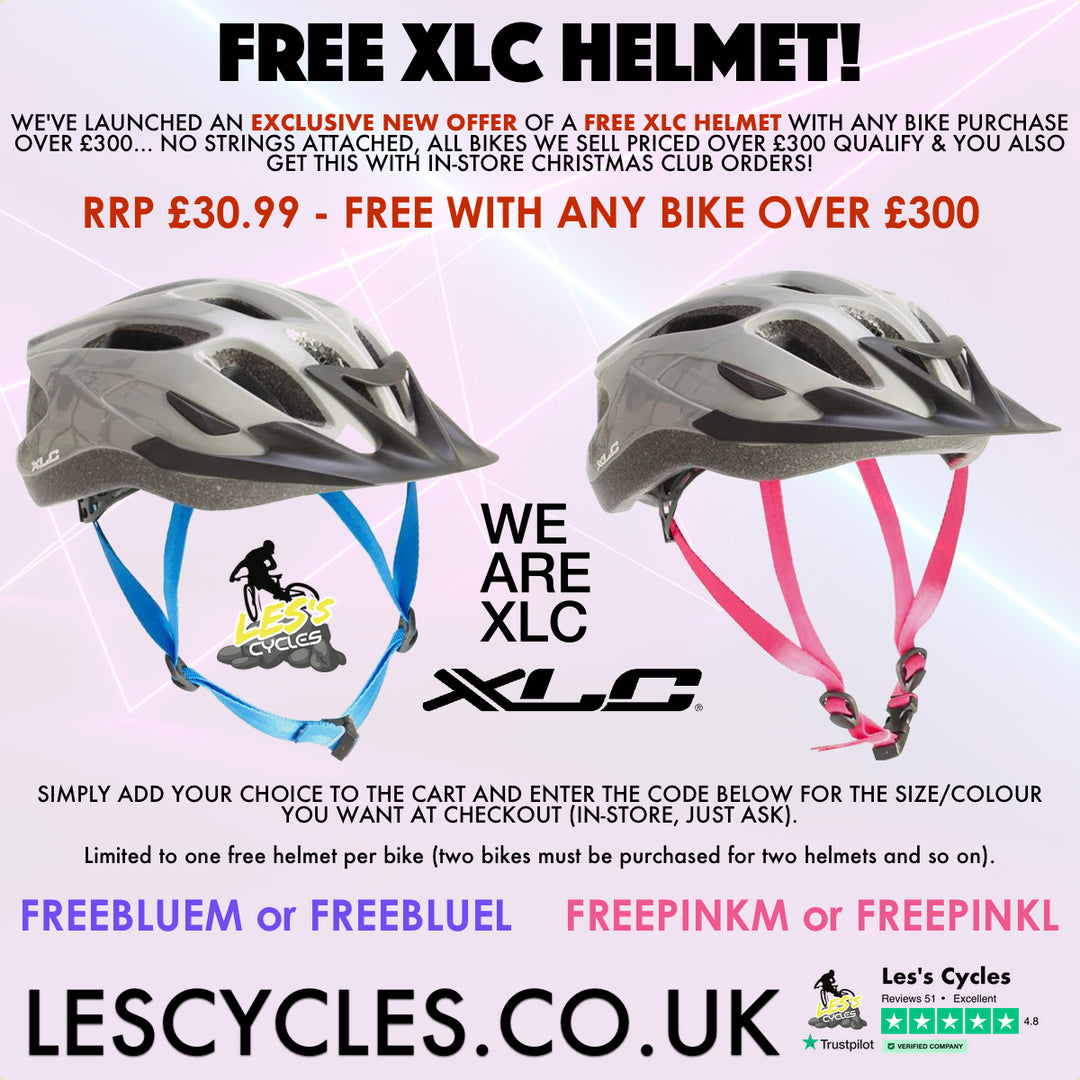 FREE XLC HELMET WORTH £30.99
Buy any bike over £300 and choose a FREE quality helmet worth £30.99 from XLC...
FREE PREMIUM DELIVERY ON ORDERS OVER £1000...
What matters most to us at Les's Cycles? Our customers. Can't find what you're looking for? Just call, live chat, e-mail us or visit the shop now! We have trained mechanics and knowledgable sales staff who can help you get exactly the bike you want and need. We're there for you! 
SOUTH EAST ENGLAND BUSINESS AWARDS
Les's Cycles Awarded Top 100 Business Status
We were very proud to be named of the Top 100 Businesses in 2021 by Natwest/LOCALiQ... thank you to our customers and staff for making this happen!
Cycle to Work Specialists
We have processed hundreds of Cycle to Work scheme orders and delivered bikes and huge savings to many happy customers! We accept multiple schemes and will work with you to get you the bike you want! You only need to place a £50 fully-refundable deposit down to secure the bike and we'll guide you through the process all the way.