Himiway is a prominent e-bike brand known for its high-quality electric bicycles designed for adventure enthusiasts. Offering a wide range of models, Himiway combines rugged durability with eco-friendly mobility. Their e-bikes feature powerful motors, long-lasting batteries, and robust frames, making them perfect for both urban commuting and off-road adventures. With a commitment to affordability and sustainability, Himiway has gained a strong following among cyclists seeking an electrifying ride.
2023 Himiway Zebra
The 2023 Himiway Zebra is an updated version of the Himiway Cruiser, equipped with a powerful 250W gear hub motor and upgraded inner ring. The 26-inch Kenda 'fat tires' strengthen traction and offers use in a variety of situations that regular bikes can't handle. With a trusted removable Samsung/LG battery and 960Wh capacity with 52 5000mAh cells, the riding mileage of the Zebra e-bike is approximately 80 miles with pedal assist and around 60 miles range with pure electric power - staggering numbers for a bike with this weight capacity and grip on the road!
960Wh Battery!
Himiway E-bikes are equipped with a high-quality 48V 20Ah Samsung/LG Lithium-ion Battery, ensuring exceptional performance and a long lifespan. When using the pedal-assist mode, the bike can travel up to 80+ miles on a single charge, while in pure electric power mode, it can cover around 60 miles.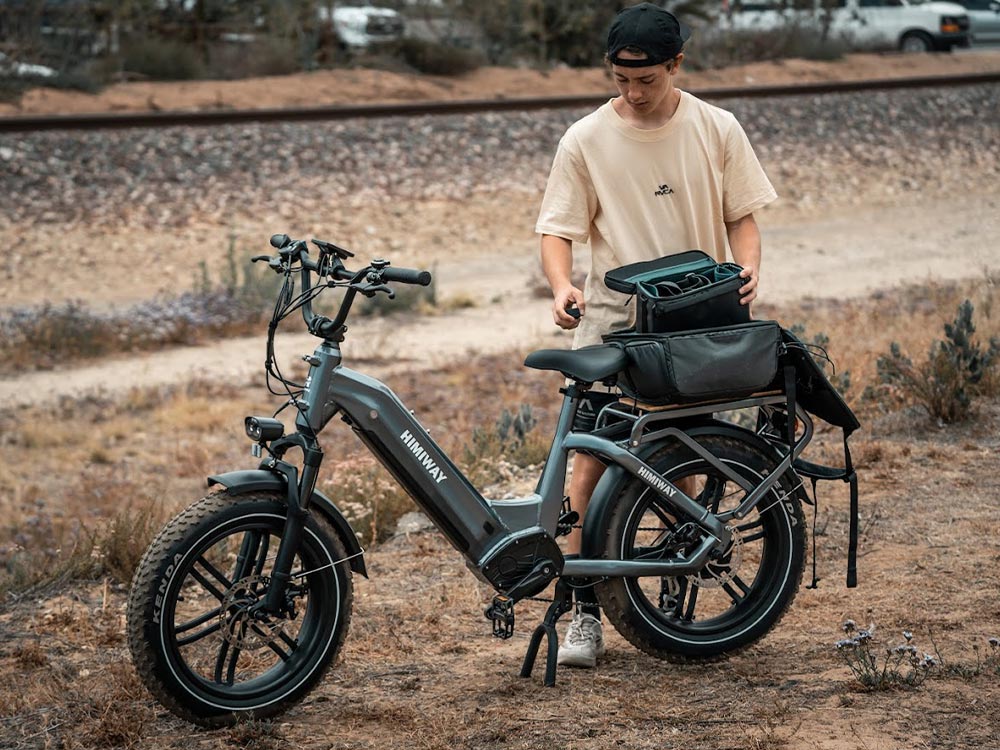 CARRY MORE THAN EVER
With up to 400lbs weight capacity, Himiway uses high-quality 6061 aluminium frames to give the bike unparalleled durability. The Frame can handle more weight and pressure, and is especially friendly for those with taller and stronger figures or for delivering goods.